So much has happened this year I've had to revert to my diary to catch up!
Where to begin….
Firstly, happy birthday to me. 28 years of hard work, perseverance and resilience is paying off slowly but surely! So, I'm thankful to God for the growth, progression and blessings along the way despite the hardship, struggle, stress and pain. I know its for a greater good and ending. That's why I can't stop now.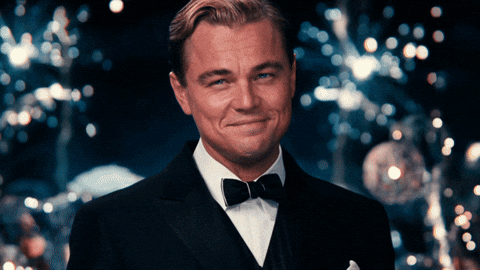 This year has had its UPs and DOWNs like every year and everyone else. But one thing that stood out for me was what I was able to do within those difficult times. I found a new level of PEACE like never before. Felt throughout everything. From issues at work, with my career, family, friends, mental & finances. The spirit of peace was always in the air!
One thing I was able to do this year, without realising, was continuously focus on the end goal. What do I want my legacy to be? Where do I see myself in 5, 10, 20 years time? What will people say about the work I have done, whether I'm here or not? What can I do to help others, whilst at the same time enjoying my life and living life to fullest?
Every year, for at least 12 years, I've kept and written a diary that has my goals for the year. Wide ranging from career, finances, spiritual life & general plans. With my constant belief in wanting to constantly achieve and reach new heights I realised that from the list of 11 goals in 2019, I achieved 9! Out of the two that I didnt achieve – one will be achieved in 2020 (In Jesus Name) and the other business venture wasn't meant to be and happy it didn't turn out to be (that'll be detailed in the book).
I looked at my list in November and realised that I achieved the full length of the list! From getting a new car to a new job to saving achievements and business growth! I am so appreciative and thankful to God for getting me through it all with the help from family, friends and my girlfriend. I achieved major personal milestones.
But this year wasn't smooth sailing. I'm only mentioning this because I want to "normalise" this experience as I have seen it happen to a number of people in recent times. I was made redundant. Nonetheless, the transition onto greater things was so smooth and actually a much needed push in the right direction, better than I could have imagined. What could have been a stressful period was a blessing in disguise. What felt like an eternity was just a much needed break and rest. Luckily, as my foresight is always on point my next step was rightfully ordained and I've never felt better or happier.
As mentioned, this year had its ups and downs but there was a level of peace and understanding that surpassed all levels of stress, anxiety or depression. The old me would have suffered in silence, fallen into bad habits and let the negativity attack. But this year has taught me to have "faith like a mustard seed" and truly believe in God in ALL things. Its not easy, trust me, but it's something that is needed to manage and live a fruitful life. Transformation Church has been instrumental in allowing me to understand my relationship with God alot better and how faith can transform every part of your life, if you allow it to.
"Understand that God is the speeder of time and will align everything perfectly for you."
"Because it hasnt happened before doesnt mean it cant happen for you. You're the exception!"
"Faith begins where understanding ends"
So in the midst of great and awesome times, life comes at you super fast and I've leant to be ahead of the game and ready to tackle the next big thing. Staying prayed up and filled with faith has allowed me to trust in God's Word, the process and know that there's always a miracle, message and lesson at the end of the storm.
I know that being 28, going into 2020 and the new decade will be a phenomenal and life transforming year because I've laid down the foundations for a solid, secure and strong year and future. I've also prayed into it and will continue to pray through it knowing that whatever may happen will not sway me off this narrow track.
So heres to a really great year and to an even greater 2020 and decade. I can just feel it being a year and decade of awesome blessings, so stay tuned!
Peace & Love.